About Us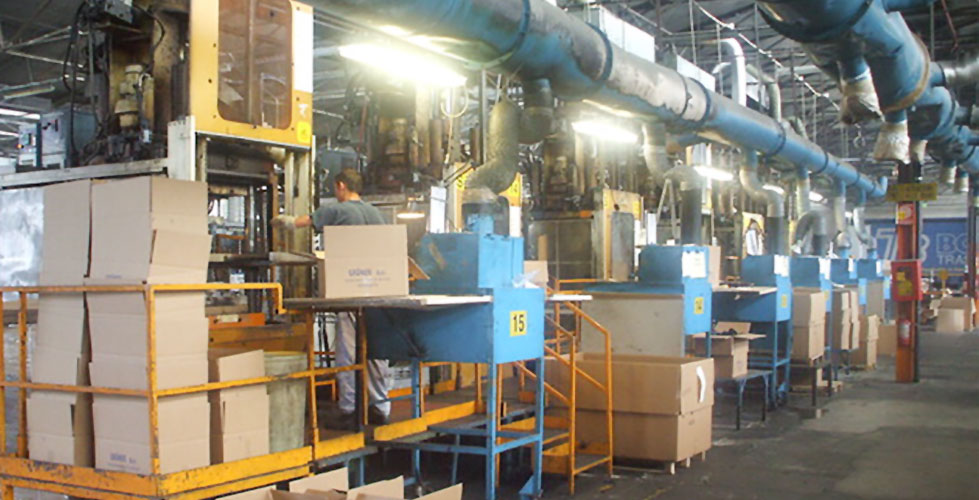 1971
From the will and the commitment of the founder, Enrico Grüner and thanks to his previous experience reached in the same field, in 1971 Grüner srl was born with the aim to provide, by injection molding, technical articles in rubber, silicon and in the co-molding of rubber and metal.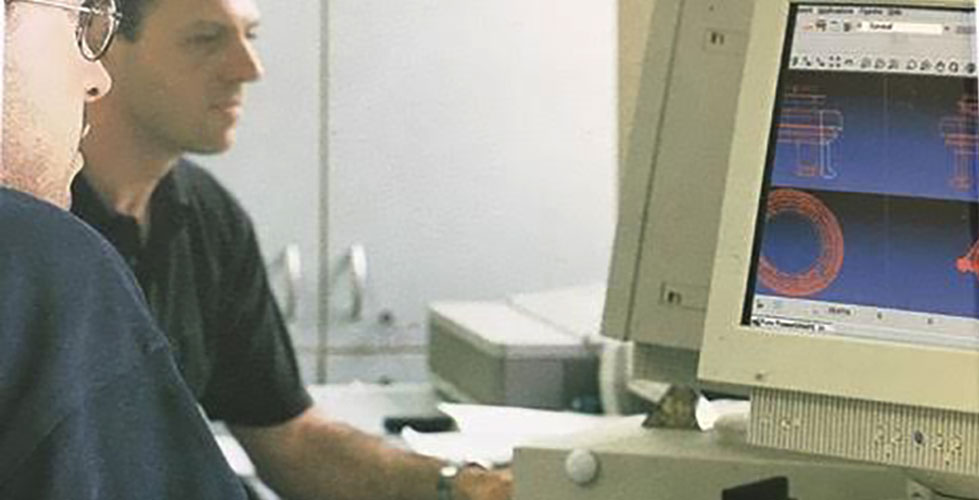 1980-1990
In these years, the idea of working WITH the customer and not just FOR him became predominant: it is the beginning of CO-DESIGN, promoting testing and research activities on raw materials and new processes.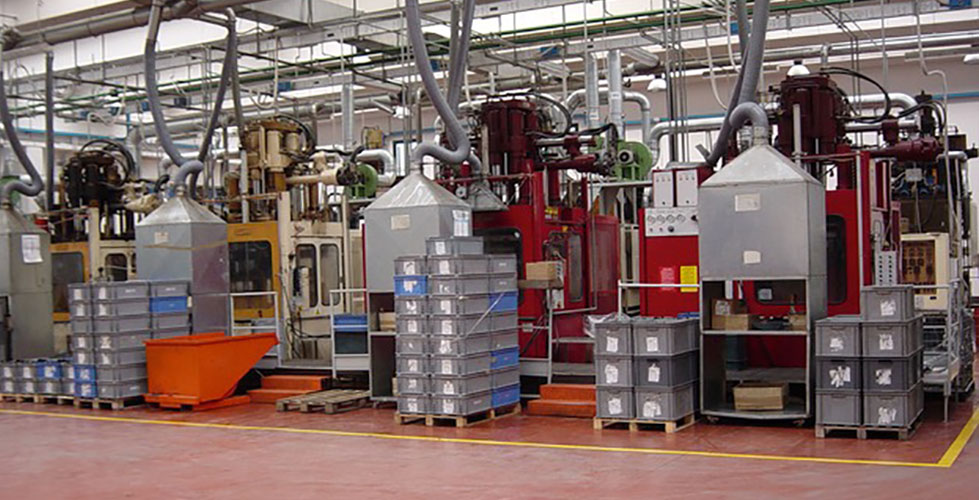 1990-2000
The continuous manufacturing, technological and qualitative development, aimed at the continuous improvement towards the customer, leads - in 1999 - to the birth of:
- A new production site of 1300 square meters for production,
- a warehouse of 1800 square meters,
- a test and analysis laboratory (checks on raw materials in acceptance, data analysis for optimization of the production process, etc.)
- a mold construction and maintenance workshop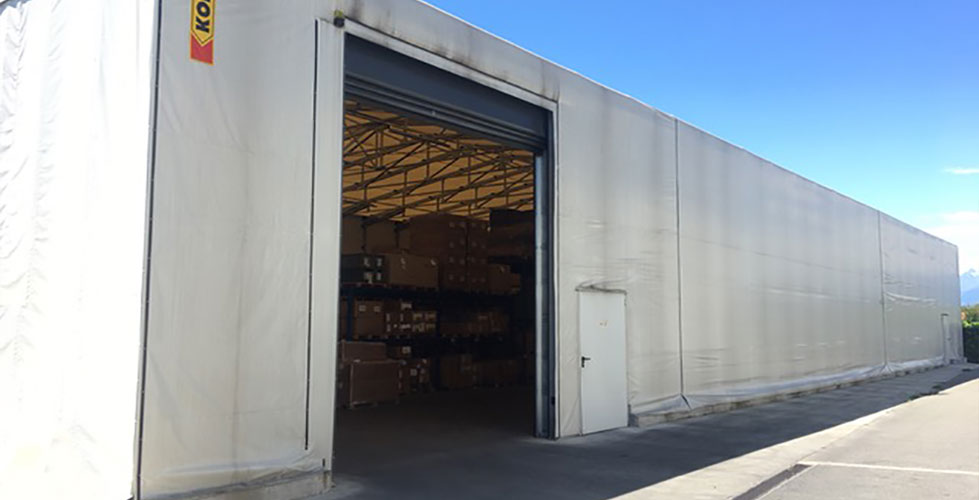 2016
With the new storage requirements and in order to ensure a proper conservation of raw materials, semi-finished and finished products, 600 square meters of new covered warehouse are prepared.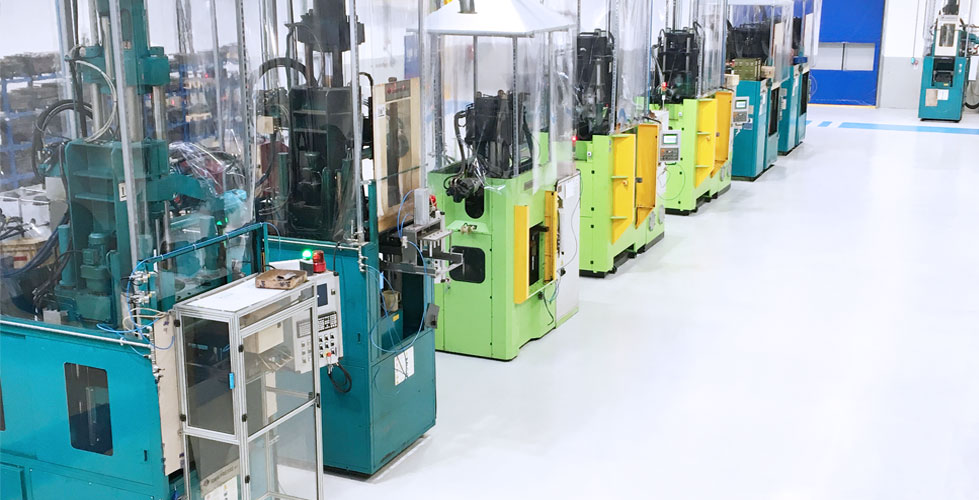 2017
Driven by the constant desire to follow the main objective of continuous improvement and following a fire suffered at the end of 2016, the company faces an important investment by purchasing new vertical injection presses of the latest generation with industrial technology 4.0.
The machines are equipped with process and safety control systems, an excellent level of automation and dedicated information systems to align with the industrialization policies.
The data management network has been implemented and improved.
---
Our rubber molding machines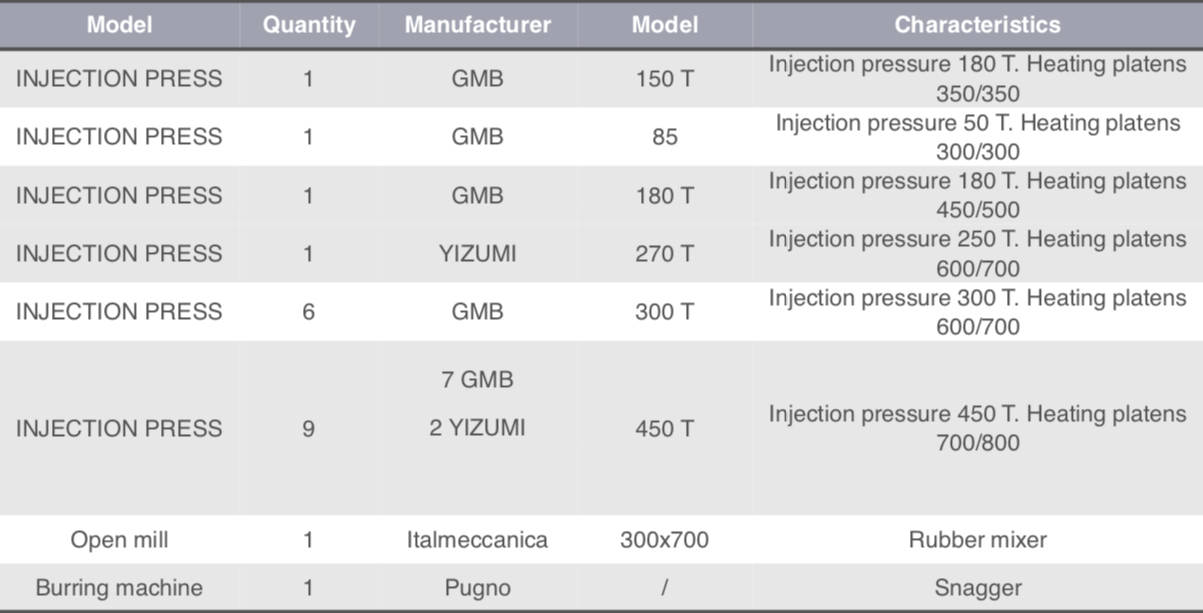 ---
Our Team